Sweepin It Clean offers a variety of house cleaning services - both residential and commercial. We provide exceptional quality home cleaning on a one-time or recurring basis. We also offer dependable commercial cleaning, office cleaning and specialty cleaning services.
Our Professional Cleaning Services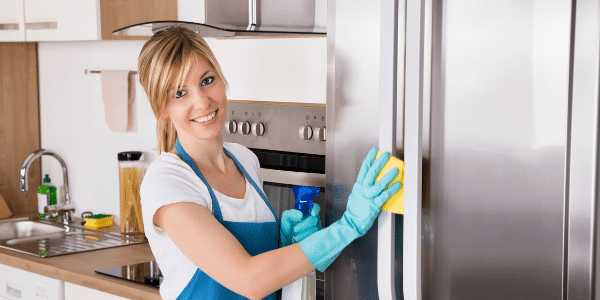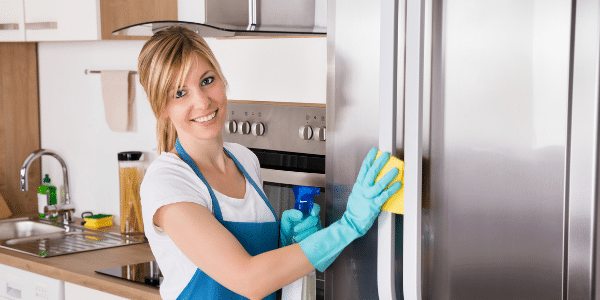 Our Recurring Maintenance Cleaning services are our clients' top choice.  When you schedule weekly, biweekly or monthly recurring cleaning services, you'll never have to clean house all weekend again!
We offer two types of deep cleaning: our super thorough Top-to-Bottom Cleaning and the General Deluxe Deep Cleaning.  Both cleaning are a thorough and detailed cleaning of your entire home. Either of these cleaning will get your home back in tip-top shape.
Sweepin It Clean offers a variety of specialty cleaning services: Laundry and Light Cleaning,  Move In/Out Cleaning, Rental Property Cleaning, Post-Constuction Cleaning, Power Washing, Window Washing and Party Clean-up Cleaning.
We understand the importance a clean facility to the safety, health and image of your company and its employees.  We offer dependable, high-quality commercial cleaning services for retail spaces, resturants, gyms, churches, office buildings and more.
Our professional cleaning technicians are trained to follow our cleaning checklists with precision.  This enables us to provide you a consistent cleaning every time we come to clean.
| | Recurring Maintenance Cleaning | General Deluxe Deep Cleaning | Top-to-Bottom Cleaning |
| --- | --- | --- | --- |
| KITCHEN | | | |
| Spot clean cabinet exteriors | | | |
| Hand wash cabinet exteriors | | | |
| Microwave cleaning (inside and out) | | | |
| Small appliances and countertop items wiped | | | |
| Backsplash wiped | | | |
| Countertops wiped | | | |
| Countertop & backsplash scrubbed | | | |
| Sink sanitized & fixtured polished | | | |
| Clean/polish appliance exteriors | | | |
| Clean sides of diswasher door | | | |
| Dust light fixtures | | | |
| Hand wash inside of fridge & Stove | Add On | Add On | |
| Remove trash and replace bag | | | |
| Vacuum and mop floor | | | |
| BATHROOMS | | | |
| Shower and tub scrubbed | | | |
| Detail clean shower, tub, tile and grout | | | |
| Clean shower door | | | |
| Disinfect toilet and toilet area | | | |
| Mirrors cleaned (streak-free) | | | |
| Countertops washed | | | |
| Sink cleaned and faucet polished | | | |
| Spot clean cabinet fronts | | | |
| Hand wash cabinet fronts | | | |
| Wash baseboards | | | |
| Dust light fixtures | | | |
| Vacuum bathroom rugs or shake | | | |
| Remove trash and replace bag | | | |
| Vacuum & disinfect bathroom floors | | | |
| ALL ROOMS | | | |
| Remove cobwebs | | | |
| Dust ceiling fans | | | |
| Wipe ceiling fan blades | | | |
| Dust light fixtures and wall art | | | |
| hand wash light fixtures | | | |
| Wash light switches and doorknobs | | | |
| Dust and spot clean doors and door frames | | | |
| Wash doors and door frames | | | |
| Dust windowsills | | | |
| Wipe window sills | | | |
| Dust baseboards | | | |
| Dust blinds | | | |
| Hand wash baseboards & blinds | | | |
| Dust all wall art, TVs, electronics, knick-knacks, book tops, picture frames, lamps, etc. | | | |
| Dust all furniture | | | |
| Wipe built-in cabinets | | | |
| Wipe banister and spindles | | | |
| Vacuum all floors & mop hard surface floors | | | |
| Vacuum carpet edges with attachment | | | |
| Clean mirrors | | | |
| Clean entry / exit glass doors | | | |